Regular price
Sale price
$15.00 USD
Unit price
per
Sale
Sold out
Introducing Willy Wanker Chocolate and Coffee Craft Bitters by The Bitter Gay Co., a decadent infusion of rich, organic cocoa and locally roasted coffee. This indulgent blend is meticulously crafted to bring a velvety, chocolatey depth and a robust coffee kick to your cocktails, creating an unforgettable sensory experience.
Willy Wanker Chocolate and Coffee Craft Bitters by The Bitter Gay Co. are meticulously crafted with a commitment to quality, ensuring each bottle encapsulates the perfect balance of organic cocoa and locally sourced coffee. Whether you're creating classic cocktails or experimenting with your own concoctions, Willy Wanker is the secret ingredient you need to add a rich, indulgent twist to any libation.
Elevate your mixology game with these exceptional bitters and let your creativity flourish as you craft unforgettable, velvety-smooth drinks. Whether you're a seasoned bartender or a passionate home mixologist, Willy Wanker is the key to creating cocktails that exude the sumptuous, comforting spirit of chocolate and coffee. Unleash the indulgent richness of Willy Wanker in every sip.
Alcohol, Water, Bitter Roots, Dark Roasted Coffee, Organic Cocoa
Application
Best for cocktails made with:
Vodka, Tequila, Whiskey. Brings out the dark flavors from coffee and chocolate liqueurs and from fresh espresso. Makes a phenomenal Old Fashioned with whiskey or tequila.
4oz / 38% ABV
**Starting August 25th all Bitters and Tinctures will come with dropper cap for a more Eco Friendly bottle. See following picture**
Share
View full details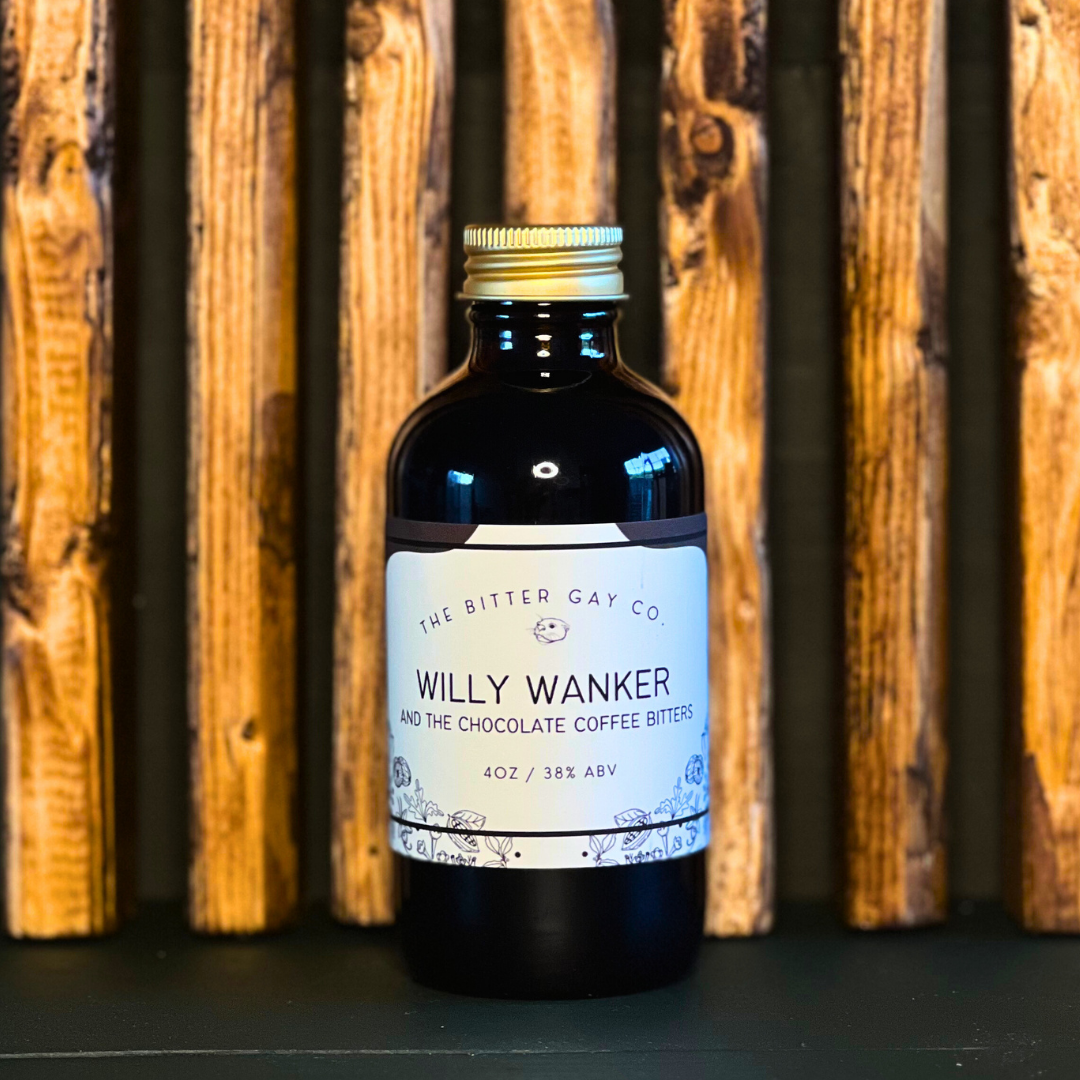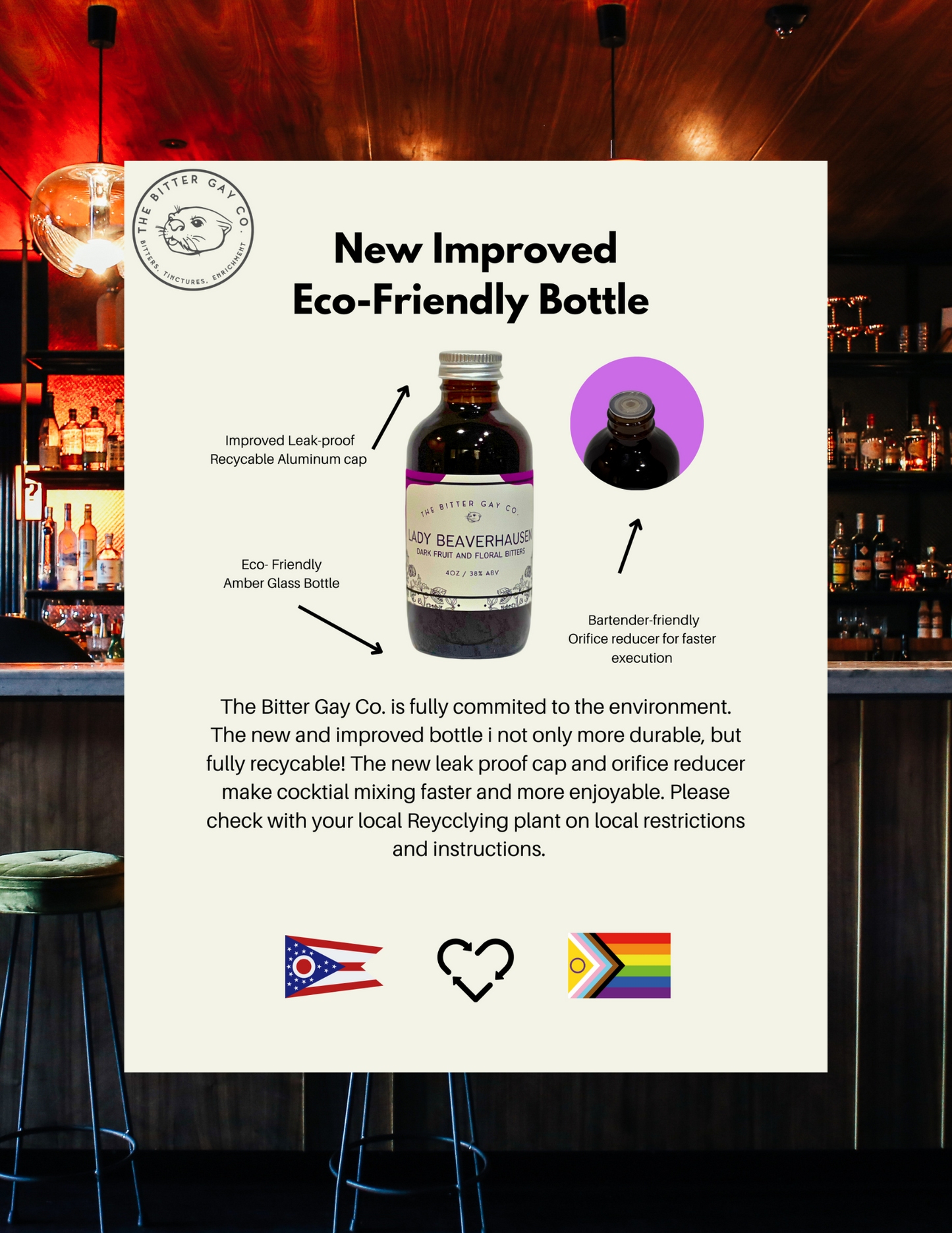 Tasty Bitters
Great product! Really high quality and great flavor for cocktails. This one is amazing in old fashioned's, espresso martinis and just to accent straight whiskey.
Delish with any derivative of coffee
Used in just coffee to spark up my morning or make your own espresso Martini!
Highly Recommended!
Barcelona restaurant in German Village has recently reformulated two of our cocktail recipes to incorporate The Bitter Gay Coffee & Chocolate Craft Bitters, and both recipes are all the better for the increased depth of flavors and sweet earthiness. Also, great customer service and timely delivery from Kevin. I would highly recommend this brand to incorporate more local influence in a dynamic cocktail menu.
Chocolate Martini
Have you ever been to a great restaurant at the end of the night for a night cap for an espresso martini or chocolate martini and thought wow what if I could do that at home, this product will WOW your guests truly an amazing enhancement