Regular price
Sale price
$15.00 USD
Unit price
per
Sale
Sold out
Introducing Orange Evangelista Orange and Hops Craft Bitters by The Bitter Gay Co., a dynamic fusion of vibrant orange peel and aromatic hops. This exquisite blend is meticulously crafted to bring a burst of citrusy brightness and a subtle hint of earthy bitterness to your cocktails, creating an unforgettable sensory experience.
Orange Evangelista Orange and Hops Craft Bitters by The Bitter Gay Co. are meticulously crafted with a commitment to quality, ensuring each bottle encapsulates the perfect balance of orange peel and carefully selected hops. Whether you're creating classic cocktails or experimenting with your own concoctions, Orange Evangelista is the secret ingredient you need to add a refreshing, citrusy twist to any libation.
Elevate your mixology game with these exceptional bitters and let your creativity flourish as you craft unforgettable, zest-infused drinks. Whether you're a seasoned bartender or a passionate home mixologist, Orange Evangelista is the key to creating cocktails that burst with the bright, invigorating spirit of fresh oranges. Unleash the citrusy vibrancy of Orange Evangelista in every sip.
Ingredients
Alcohol, Water, Bitter Roots, Orange Peel, Cascade Leaf hops
Application
Any liquor!
Use in any recipe where orange bitters are due. Can enhance the flavor of citrus and spice.
4oz / 38% ABV
**Starting August 25th all Bitters and Tinctures will come with dropper cap for a more Eco Friendly bottle. See following picture**
Share
View full details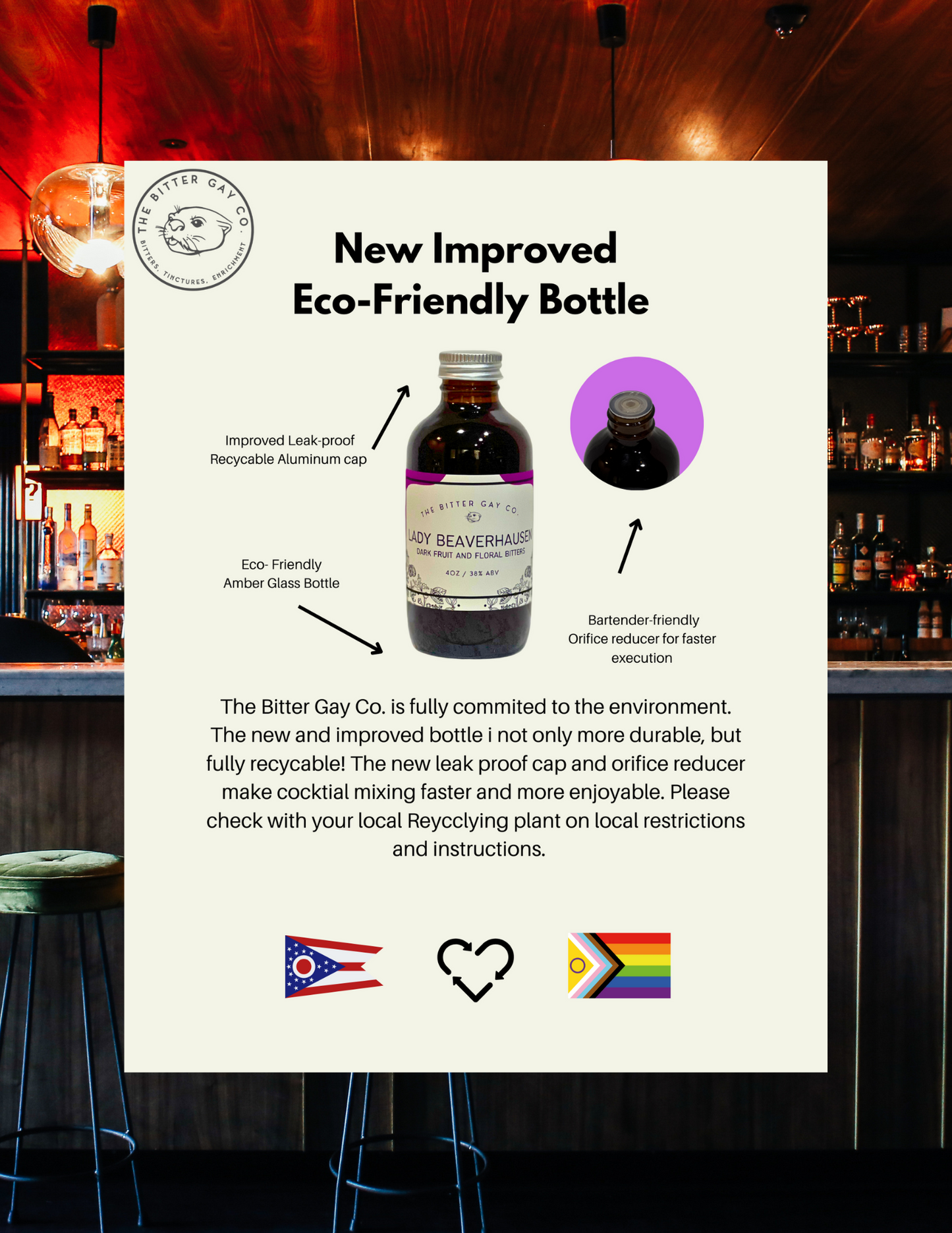 Superb Orange bitters!
These craft bitters elevate my old fashioned. Crafted by the best bartender I've ever known, these bitters will step up your mixology game.