Regular price
Sale price
$15.00 USD
Unit price
per
Sale
Sold out
Introducing Father Fuego Spicy Tincture by The Bitter Gay Co., a fiery elixir forged in the crucible of four of the world's most scorching peppers. This tincture is not for the faint of heart—it's a bold statement for those who seek an electrifying kick in their cocktails.
Father Fuego Spicy Tincture is meticulously crafted with a commitment to quality, ensuring each drop embodies the full force of these four blistering peppers. Whether you're a daring mixologist seeking to push boundaries or an enthusiast looking to ignite your cocktails, Father Fuego delivers an unparalleled spice experience. Use it sparingly to elevate your libations with an electrifying, fiery kick. Unleash the inferno in every drop.
Ingredients
Alcohol, Water, Arbol Pepper, Chipotle Pepper, Ghost Pepper, Carolina Reaper Pepper
Application
Best for cocktails made with:
Any Cocktail you want to make spicy!
Start with a few drops in a cocktail to asses personal tolerance to the spice. can be used for any spice tolerance level, adjust amount according to liking.
4oz / 38%
**Starting August 25th all Bitters and Tinctures will come with dropper cap for a more Eco Friendly bottle. See following picture**
Share
View full details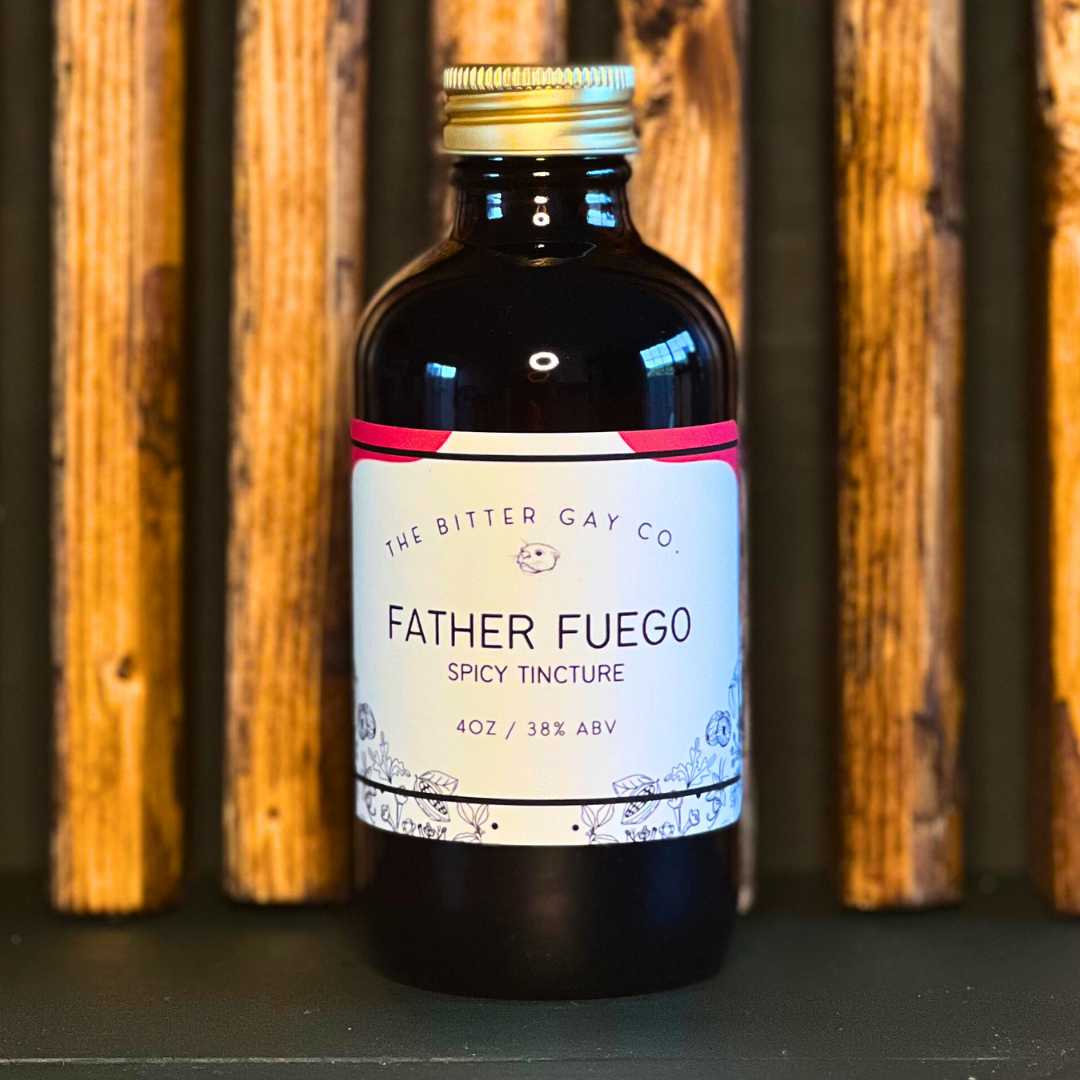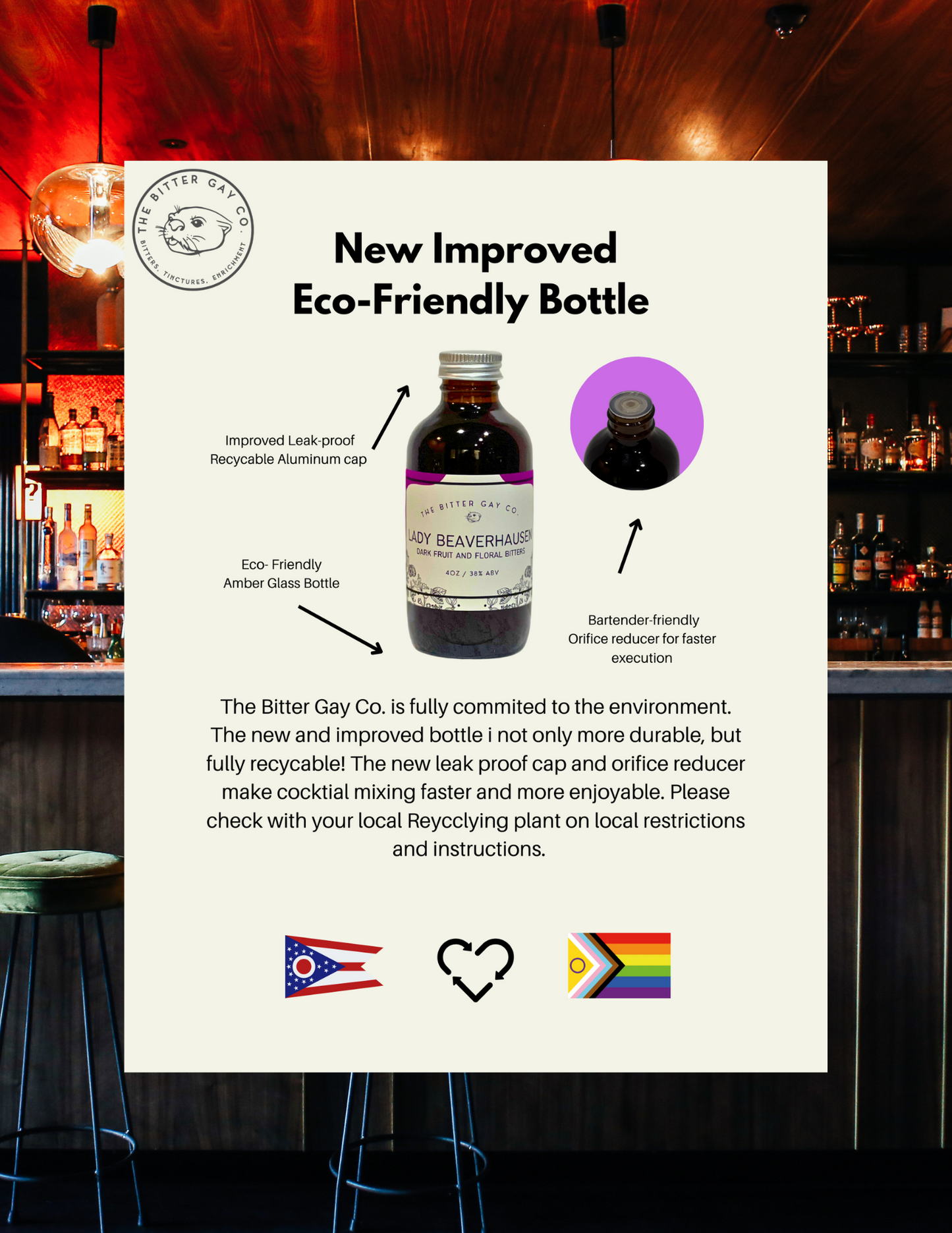 Father fuego
Delicious! Love using it in my cocktails to kick up the heat.
Father Fuego Spicy Tincture
Amazing product
Wow! Their bitters are vibrant, original flavors and a beautiful compliment to our old fashion creations. These bitters also compliment other vodka and gin cocktails. A wonderful addition to our bar at Water Into Wine Knoxville.
Spice Up Your Life!!
I bought this and was not disappointed! It had the perfect amount of spice to add to a bunch of different flavored margaritas without being too weak or overpowering. This has become a new staple in my home bar!!